Printmaking workshop Fatma Kammoun Fehri
Fatma Kammoun Fehri visual artist graduated from the School of Fine Arts of Tunis.
Tunisia. She is an artist specializing in engraving. She masters the various techniques: xylogravure (woodcut), etching, dry point ...
Fatma, chose engraving, she says she lives what something very strong with her press, similar to a love story. What fascinates her in this vocation is that it is a profession that requires a lot of patience. She loves the chance of the result, the print on paper is always an exciting step synonymous with great surprise.
Specialist in engraving, Fatma also practices another craft of heritage that of tapestry according to the ancestral technique of Kelim whose specificity is to have neither front or back. According to the artist, the profession of weaver is quite similar to that of engraver, because it requires the same patience.
She is co-founder of the association "Women show your muscles" created in 2011. Today, more than 800 women work in this association around the work of tapestries in regions of central Tunisia.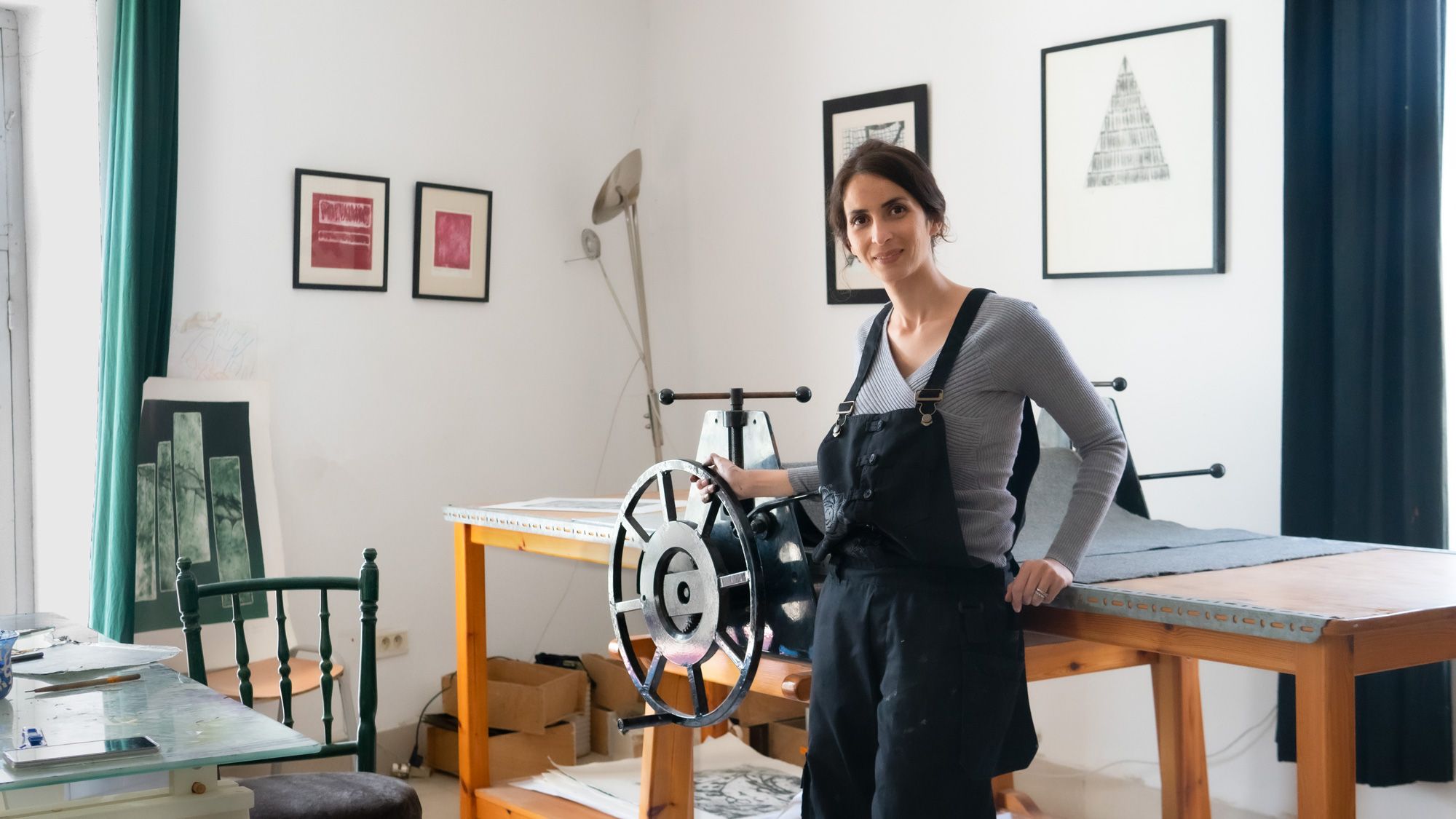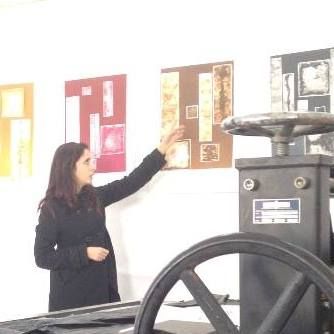 Engraving course
A workshop of practice which allows to discover and to realize engravings with all the techniques confused (soft cut and direct cut)
The courses is organized according to the knowledge and different levels of the participants.

Matrix Printing
The engraving workshop has the necessary tools for the printing and mainly of 2 presses of soft size one of 70 cm of width of the cylinder and a second of A3 format. Artists with matrices can use the workshop for a pre-booked time to print their work. "The studio always keeps a printed copy on site of each work"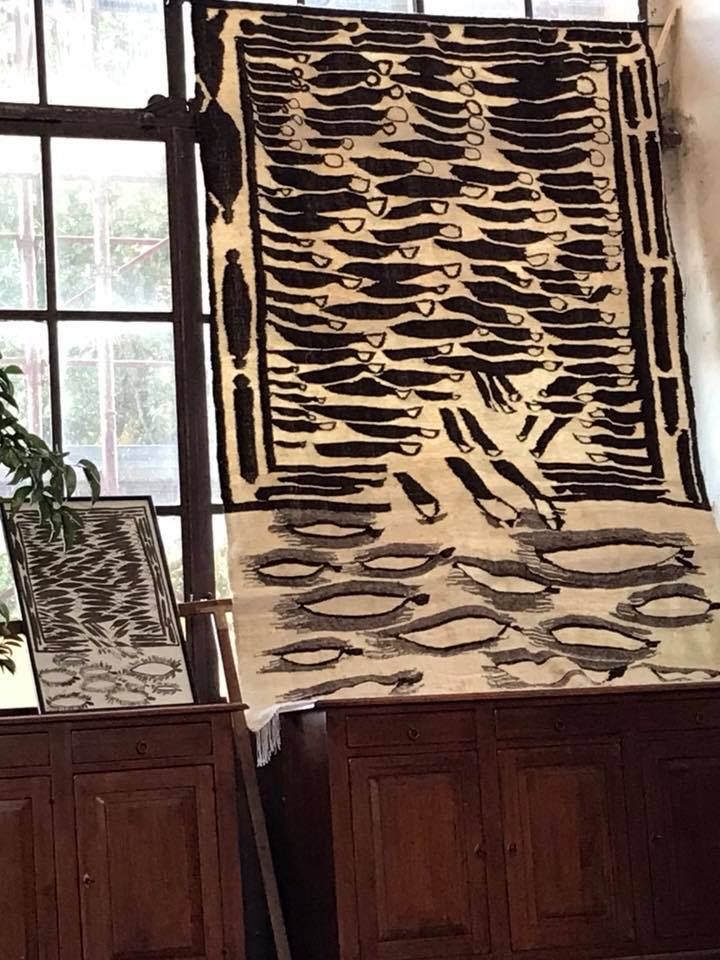 Transcription from Engraving to Tapestry
Have the possibility of transcribing your drawings, engravings... In tapestry manufactured with hand and in 100% in natural wool.